Incredible Office Removals In Paddington, W2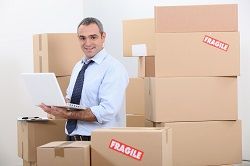 If you're running a business in Paddington, W1, your work can often be as stressful as it is rewarding. With so many departments and managers relying on your judgement and organisational skills, when it comes time for some commercial removals it's understandable that you can start feeling overwhelmed! Treat yourself to some long-needed rest, and hire our commercial relocation services! Paddington Removals will provide extremely high-quality services for the best value in the area, making sure you're happy throughout the process. Many business owners in W2 going through business relocation are often afraid of the amount of downtime the company will suffer, and we'll do everything we can to make sure you're not left waiting! To find out what we can do for you, call 020 8746 9647.
Convenient And Fast Employee Relocation
If you've hired less adequate office removals company in W2 before, you may have found yourself extremely frustrated by the rigid structure of their service. This is a concern shared by a lot of CEOs, which is why we've done everything to make our commercial removals as flexible as possible. We at Paddington Removals take a lot of pride in the way that we can shape our commercial relocation to fit any business model at all, minimising your period of inactivity and ensuring that all of your property is moved quickly and efficiently. We've been running our office relocation service for years, and now we're fully equipped to deal with any situation! Call 020 8746 9647 to discuss your requirements.
Modern Relocation Services For Modern Companies
If you're in need of professional office removals in W1, you know better than most how important it is for a business to keep up with the times. Just like any niche or industry, removals are constantly changing, with various companies constantly inventing and innovating new ways to make moves run smoothly. We make it a priority to keep our teams well-equipped with all the latest resources, making sure our service stays professional and efficient. Many of our commercial clients in W2 have been very impressed by the modern technology applied by our teams, and we're sure you will be too! Call us on 020 8746 9647 to find out more.
Professionalism You Can't Find Elsewhere in W2!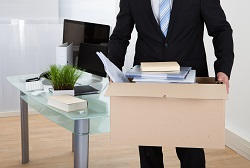 Moving office is never an easy task, especially if you're the one who has to sort the whole process out! If this is the first time you've had to relocate your firm, you'll soon be discovering how many complicated factors there are compared to a regular domestic move. While companies in W2 that mainly service homeowners may fall short of your standards, we have specialist teams with a lot of experience carrying out services for companies just like yours. When you hire our removal services in W2, you'll not only get a great practical end result, but also have access to all the knowledge of our staff, which can prove exceptionally valuable on the big day!
When Can We Start?
Whether your move to Paddington, NW1 isn't for a month or you needed it done yesterday, we can accommodate for your needs, exercising all the flexibility which gave our company the reputation it has today! Depending on the situation, office relocation can be a massive inconvenience, but we'll do everything in our power to make yours ideal. In most cases, you'll be able to call our customer service branch and greet the removals team on the same day. Our staff will not only get to you as soon as possible, but will also be fully briefed on what needs doing and how you want it done. Give us a call, and see why we're the best choice for businesses!