Packaging
Packing Your Belongings and Troubles away in Paddington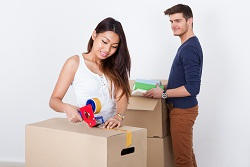 Whether you are moving across the road or across the sea you will have make sure that all of you belongings are ready for the process. In your lifetime, you will have accumulated many items, each being functional, fun and sentimental. You care greatly or these things and it could be very difficult to live or work without them. When you are a transition to a new abode or office, you will have to take many precautions to ensure that each can be transported safely and won't be lost or damaged. It's not just the items that have to be considered but yourself, because shifting furniture and the like without knowing the best methods can be difficult, exhausting time consuming and even hazardous to your health. All of this can ruin the excitement and fun you should experience during a relocation so you should call in the help of professionals if you want things to go smoothly. Call Paddington Removals now on 020 8746 9647 and your move to, from or within Paddington can be free of troubles.

We employ many individuals who will be able to assist you with your packing. They will be trained, certified, experienced, and knowledgeable that will enable to do everything for you. They will handle everything with confidence and professionalism, showing the utmost care for you, your belongings and the building they work in. They will happily answer your questions, give you advice and be open to changes if necessary. Before you see them in action you should call us so we can find out what you need and give the information and guidance you require. We will want to hear about you and your move, so tell us what sort of items have to be handled, what type of building you are moving from/to, what sort of time frame we will be operating under, where and when you are relocating to/from, etc. This will allow us to give you the service you require and our free quotes, that need no commitment, will match what you need.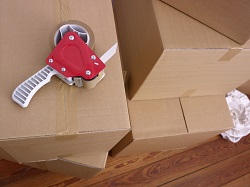 When our team arrives at your home or office, they will begin by sorting your items into similar types. This allows us to keep heavy objects separate from fragile goods, sharp items from clothes, etc. We will make an inerter of your things because it prevents them from being lost and gives you full accountability if anything bad should happen. Then we will use polystyrene, bubble wrap, tissue paper and more one each object, which will keep them safe. We have various containers made of different materials and some made especially for certain goods, so you can rest assured that all of your goods will never be damaged. We will label each box so we know whom it belongs to and where it is going and we can wrap large objects such as furniture as well.

When it comes to removing them from the building, we will adequately prepare and take several safety measures. We will check the routes and the items to make sure that everything is in order and utilise several people so there is no worry of things being dropped. We will be able to disassemble some items, such as beds, which will make them easier to carry and transport. We will only do this with your permission and can guarantee to rebuild them at your new abode. When everything arrives, we won't stop until everything is safely inside.
Paddington Removals is here to help you with your move and with us by your side, packing will be a simple task.