We're The Best Choice For Your House Removals In Paddington!
If you have any experience dealing with your own home removals, you'll know just how stressful the whole process can be. We at Paddington Removals have been in the domestic removals business for years now, and in that time we've made our services more hassle-free than they've ever been before! When you're moving house in Paddington, W2, we'll be there to make sure everything goes as smoothly as you'd want it to, taking every possible step to remove the stress from your house relocation. Our teams in W1 have all been trained to high professional standards, so you'll know your move is in good hands! For your free estimate, call 020 8746 9647.
House Removals To Suit Your Needs
Paddington Removals has one of the best reputations in the W2 area, and we've founded that reputation by sticking to a certain set of rules and conventions. One of the things we always emphasise in our home removals is our ability to be flexible, and tailor each and every one of our jobs to the customer's specific needs. Some other companies only offer fixed price brackets, so you'll always have the opportunity to save money with our bespoke domestic removals. Even if you don't need a full relocation, we'll be able to supply quick and safe transportation for one or two items which you simply can't move yourself. To make moving house easier, call now on 020 8746 9647.
House Removals For The Modern Day
We've been up and running in the W1 house relocation niche for a long time, and as industry experts we know that if a company wants to give its customers the best service, they need to be modern and regularly updated. We have many resources in place to make sure we're never out-done by our competition, and that our teams always have top-notch vehicles and equipment whenever they're on the job. Though a lot of people may not realise it, having good removals equipment can be a big help in avoiding accidental damage to property during a move. If you'd like to know more about our services in W2, call 020 8746 9647 and arrange your estimate.
Our Professionalism Is Next To None!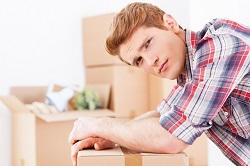 If you're the head of your household in W2, or just the person who's been put in charge of your house move, you'll have all kinds of things that need tending to and organisation. Whether this is the first time you've done it or the tenth, it's going to be a somewhat bumpy ride before you can relax in your new home! To take some of the blind panic out of your big day, make sure you have professional assistance. The staff at our company will not only apply all their professional knowledge during your removals, but will share it with you, giving you tips on all kinds of things to make your move the easiest you'll ever have!
What Are You Waiting For?
You already know a bit about the emphasis on flexibility we have, but don't believe that those are just empty words! In a lot of cases, we're able to send out our movers on the same day that you call us, meaning you won't have to re-shuffle your schedule to fit around us. Whether you need your house removals in Paddington, NW1 done in the morning or the evening, no matter how much of your property is involved, we can give you a hand and make everything a little easier. If you need last-minute changes with some other companies in W2, you may be left to sort it out yourself, but we always do our best to fit in with your plans.