All the Services You Require in Paddington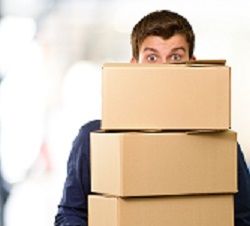 When you are moving from one address to another, you will have to tackle many tasks. Before you can even begin to place an item into a box, you must make sure you have a schedule to keep track of the procedure and prevent any delays. Next, you will have to acquire anything you need such as boxes and wrapping, vehicles and their necessary parking spaces, storage facilities, information and more. Then you must sort your items so that fragile items are separate from heavy goods, and so on. Then you must wrap each individual object in bubble wrap, tissue paper, etc. to help keep it safe and the boxes you use should be suitable for its contents. Once you have concluded this then you will have to start removing furniture and other large objects from the building. This can be difficult and dangerous if you don't know how to do it or are physically unable. Struggling to get everything into vehicles isn't fun and it's even less enjoyable when you have to remove all of your goods from the transport and get them into your new building. You may have to do this for your relocation but there is the alternative of Paddington Removals because we can do all of this for you when you give us a call.

Whether you are moving, in out or within the Paddington area we would love to hear from you because we can do everything you require. Over the phone, we can begin to help you and tell you about the services we offer. You may be looking for information, guidance and tips for your move and we can provide all of this is that by the end of our chat you will have more confidence in what you have to do and what needs to be done. We can answer any questions you have so ask away if you are unsure about anything. We will also want learn more about your move so that we can match our services to you individual requirements and so our complementary, obligation free quotes will be accurate.

We aren't lying when we say that we can everything and it all begins with packing. Our team will arrive at your address equipped with all they could ever need. They will arrange your goods at first and make a list if everything. They will use their years of knowledge to make sure every object will be safe throughout the duration and that each box is packed in a way that will prevent things being crushed and keep them easy to carry. We have a variety of wrap and boxes so that each can be selected that will compliment your possessions bets. When this has been completed, we will start to remove them from the building and place them onto our vehicles. This is also when we will take care of your furniture, in which we take every precaution necessary so that they are carried out safely. Our team have the experience necessary to traverse stairs and more so you shouldn't worry about any of your large goods. We will have them taken to your new address where we will move items into the building and help to unpack.

This is just a glimpse of what we do because we can also offer secure storage facilities to safeguard any of your belongings until you need them and we can provide valuable assistance when it comes to international relocations. Moving to a new home or office can be difficult, but with Paddington Removals's help, it will be simple.