A Simple and Successful Move with our Man and Van Service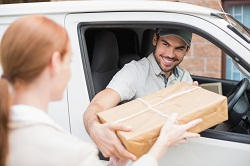 A relocation to a new home or office is anything but simple. You will have to contend with many different jobs and challenges so that you can transfer your life from one place to another. It all starts with planning, as you make sure that you will have enough time, by writing up a schedule that will make things simple because you will have allocated enough time for each step and it will prevent delays. Then you have to start acquiring what you need, such as wrapping and boxes for your goods, vehicles for transportation, enough people to carry everything, storage space and so on. Even having all of this ready doesn't make things easy because packing can take long time. You will have to wrap each object individually and place them into suitable containers, without overloading them. Then you will have to remove every box and piece of furniture from your building and this can be a struggle if you are unable to lift things, you don't know how to get things through doors or up and down stairs. If you have vehicles waiting they should be able to fit everything inside and get your things to where they are needed. Then you have to contend with carrying everything out of the vehicles and into your new abode, effectively doing the process all over again. This is just a taste of what you have to do to successfully relocate from one place to another and sop if you feel that you want things to be simple and easy, help is just one phonically away. Contact Paddington Removals on 020 8746 9647 and we can guarantee that things can be easy with our Man and Van service.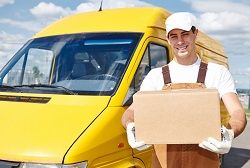 Over the phone, we can start the process. We have many skilled operators standing by who can provide you with all the details about what we can do for, as well as answer your questions and give you advice and guidance. We hire many capable people who can come to your aid but first we need to find out exactly what you require. We will want to know what sort of building and where you are moving from to, what sort of items will have to be handled, what time frame you are operating under, etc. Then we can make sure that you get the right number of people with the right experience and materials to tackle your relocation. This also ensures that you get the best deal when we supply you with an obligation free, no cost quote.

The people we hire will have many years of experience, knowledge and abilities that will see to all of your chores. They will arrive in their vans with all the wrapping and boxes you could call for, and they will have tools and equipment that can help with other aspects. They will also be friendly and approachable so don't hesitate to ask them questions or to seek out clarification. They will be open to requests and adaptable so they can make changes you require. They are also loyal and hard-working so they will take great care when handling you possessions and not stop until the work is done. They will pack all of your goods, remove furniture from the building, place in onto their vehicles, take it to where it's needed and carry everything inside and to where you want it.
Life doesn't have to be complicated, so let Paddington Removals make your move a simple transition.